Senior Counsel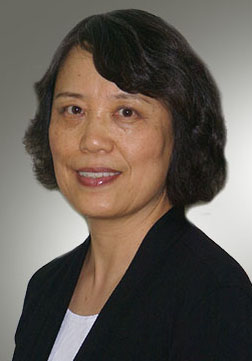 Yingchao Xiao is a graduate of Cornell Law School, JD (1991) and Xi'an Foreign Language University (1976).
Ms. Xiao is specialized in international trade law, U.S. Customs law, intellectual property law and business immigration law. Before joining Lee & Xiao, she worked for prestigious intellectual property, customs, and immigration law firms. In her over two decades in law practice, she successfully represented over a hundred overseas producers, exporters, and U.S. importers and distributors in their international trade, U.S. Customs, and intellectual property right protection matters.
Specifically Ms. Xiao represented Chinese major manufacturers and exporters in their U.S. antidumping and countervailing investigations, subsequent administrative reviews and appeals before the U.S. Court of International Trade and the U.S. Court of Appeals for the Federal Circuit; she also represented U.S. importers and distributors in food, apparel and accessories, toys and gifts, medical devises, and general merchandise industries before the U.S. Customs, U.S. Food and Drug Administration, U.S. Consumer Product Safety Committee and other Federal government agencies. She frequently advises domestic and foreign investors and joint ventures in their investment and equipment purchasing matters where involved federal laws and regulations. Ms. Xiao travels extensively in Europe, South America and Pacific Rim countries in serving her overseas clients.
Practice Areas
International Trade
Customs Law
Antidumping
Business Immigration

Admissions
State of Pennsylvania, 1993
District of Columbia, 1994
U.S. Court of International Trade
U.S. Court of Appeals for the Ninth Circuit
U.S. Court of Appeals for the Federal Circuit
Education
Cornell Law School, J.D., 1991
Xian Foreign Languages Institute, Xi'an, P.R.C., B.A., 1976
Languages Spoken
Mandarin